Autoclaved Aerated Concrete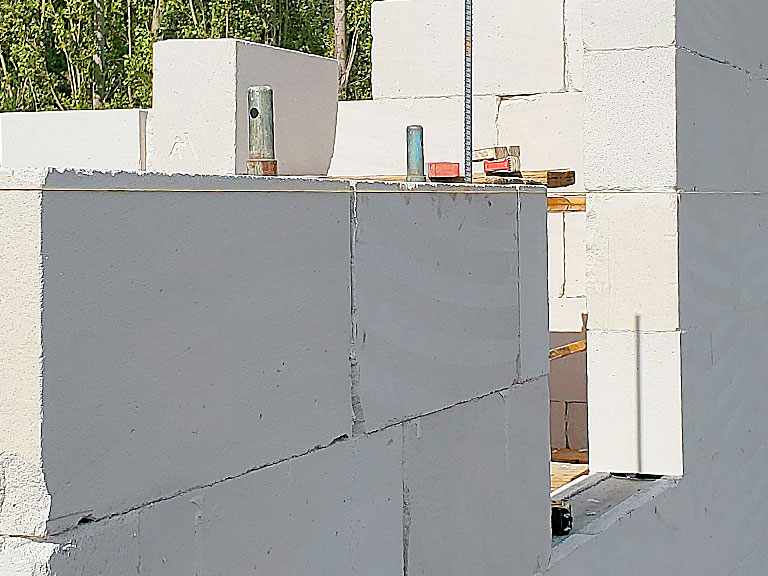 Slomax Masonry has been on a quest for New Masonry products that can help reduce the risk of a total loss in a Forest Fire. We plan to provide a full line of AAC Block (Autoclaved Aerated Concrete), and AAC Panels to our lineup. AAC products are Non-Combustible, Sound Proof, Mold Resistant, Insect Resistant, and 1/5 the weight of concrete, yet they have considerable Structural Strength. AAC materials have also been a dominant building material in Europe, Australia, and India for decades and are not new to the Building Arena. They have been used in Hotels, Homes, Military Structures, and Commercial Buildings in the United States.
AAC products save time during the building process and are a superior material in many applications. In areas prone to Fires such as the Pacific Northwest, California, and Rocky Mountains AAC materials are gaining traction and are considered a viable option instead of traditional framing. With 2 record breaking Fires in 2020 in Colorado, we should all look to build with mindset of Fire Safety. Its likely Insurance Companies will limit the amount that households and businesses can insure in High Risk Fire Zones and the ones that are Fire Safe will likely have a better chance of being insured. Some Municipalities are also mandating that a more noncombustible structure be built. Sam Ordway has gone to great lengths to build structures together with AAC Industry Leaders in the last 2 years and understands the Standards and installation procedures at a high level.
Learn more at our partner website by following this LINK.
We would be glad to share the benefits of Autoclaved Aerated Concrete with anyone interested (Architects, Engineers, and Owners). Call or email us today to discuss your project and find out about all of the stone services we can provide.